This thread is for anyone growing a beard for a year.  In this Modified Yeard Thread you can trim your mustache, cut wild hairs that grow up your cheek and it's not a problem if you cut a neck line when you started growing your beard, have a defined cheek line, need to trim hairs below your ear or trim hairs that would otherwise blend in with your head or chest hair or other minor alterations. The key here is that the alterations are minor. The only real requirement is that you are growing your beard for length and size over the course of a year.
For example a guy who has grown his beard for a year, basically untouched except for trimming some higher up cheek hairs or defining a neck line the first 4 months, but then letting everything grow after that would be a guy who would belong on here. A guy who has grown a beard for a year, but who has done maintenance trims every two weeks to keep the length of the beard at an inch would be an example of a guy who does NOT belong on here.
Post up your pictures and we will add you to the thread. It would also be nice if you added some comments about what type of trimming was done during that year of growth, which is why you qualify for this modified yeard thread instead of the natural yeard thread, where everything was growing for a year completely untouched.
Thanks and BEARD ON!  
TRIIBEARD
RAZOR
FATBACK
ROOSTA
MR.SFTD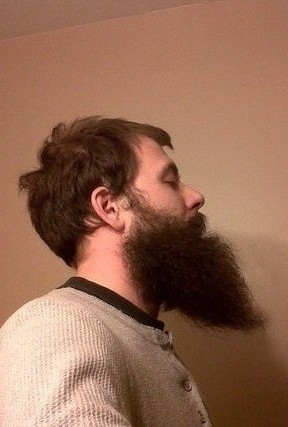 BEARDED IN NZ
BECAUSEBEARD
HAGAR
LEAFSCORPION
DELIGUY
MCBEARD63
TATOOED
SAFARIBOB
WEIRDYWITHABEARDY
SIC VITA EST
THEGUYWITHABEARD
PT111PRO
CLAIMYOURBIRTHRIGHT
BEARDEDPIPER
MANIMALMAN
LAKEFIRE15
BUCKEYE564
SLYBEARD
SWINGHAMMER
FENDERBENDER91
BALDANDBEARDED
BHSTER
IRISHDAN
JARED
ROCKS703
TSMALL07
YEARDED2014
TURKEYASSASSIN
SCARFFACE
MCBEARDY
TROYCOOKIE
RAM4171
BUDDYG
LUKEGEAUXBOOM
FANBOY77